The 14th Hitotsubashi Business Review Forum "Preparing for the Future – Challenges and Chances for Japanese Businesses in the Digital Age" was held at Hitotsubashi Hall on July 18, 2019. Lectures were given in front of an audience of nearly 400 participants and the forum was closed in great success.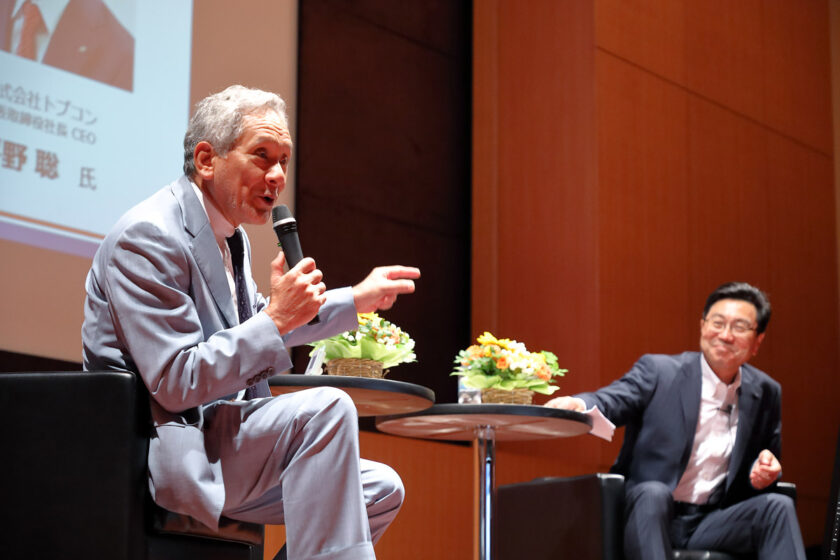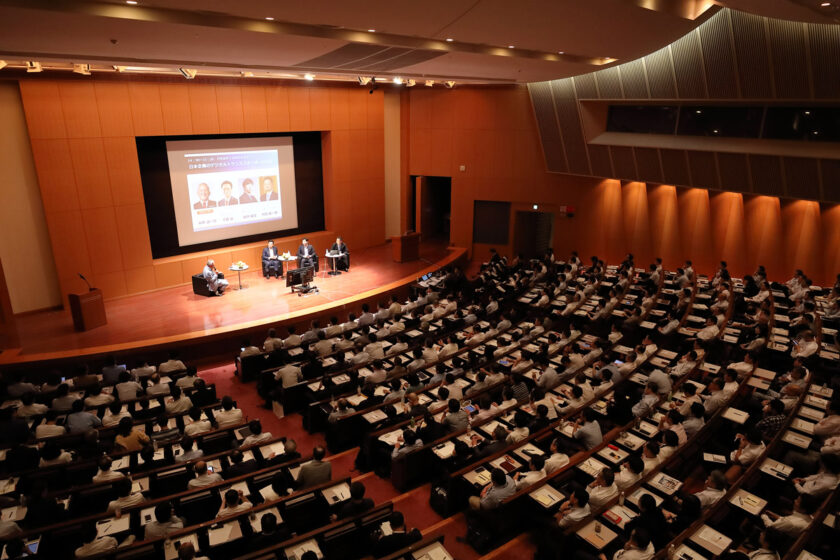 Guest speakers included President, Satoshi Hirano (Topcon Corporation), Chairman, Kentaro Ohyama (Iris Ohyama Inc.), President Makoto Kouyama (Alibaba.com Japan Co., Ltd.) who respectively participated in one-on-one dialogues: Mr. Hirano with Professor Emeritus Seiichiro Yonekura; Mr. Oyama with Professor Emeritus Ikujiro Nonaka; and Mr. Kouyama with Professor Ken Kusunoki.
In addition, Mr. Yasufumi Fujii, East Asia Sales Manager of beBit, Inc. and Mr. Soichiro Murata, Director, Internet of Things / Fourth Industrial Revolution, Industry Value Engineering, SAP Japan Co., Ltd. were invited for a panel discussion along with Mr. Satoshi Hirano.
We extend our appreciation to all the participants.
The program of the 14th Hitotsubashi Business Review Forum can be accessed from below.
https://www.iir.hit-u.ac.jp/blog/2019/06/10/info-brforum014/  (In Japanese)