Professor Masaru Karube received the Japan Academy of Business Administration Award (Best Paper).
Award Winner:
Professors Daisuke UCHIDA (Keio University Faculty of Business and Commerce), Michiko ASHIZAWA (Keio Business School) and Masaru KARUBE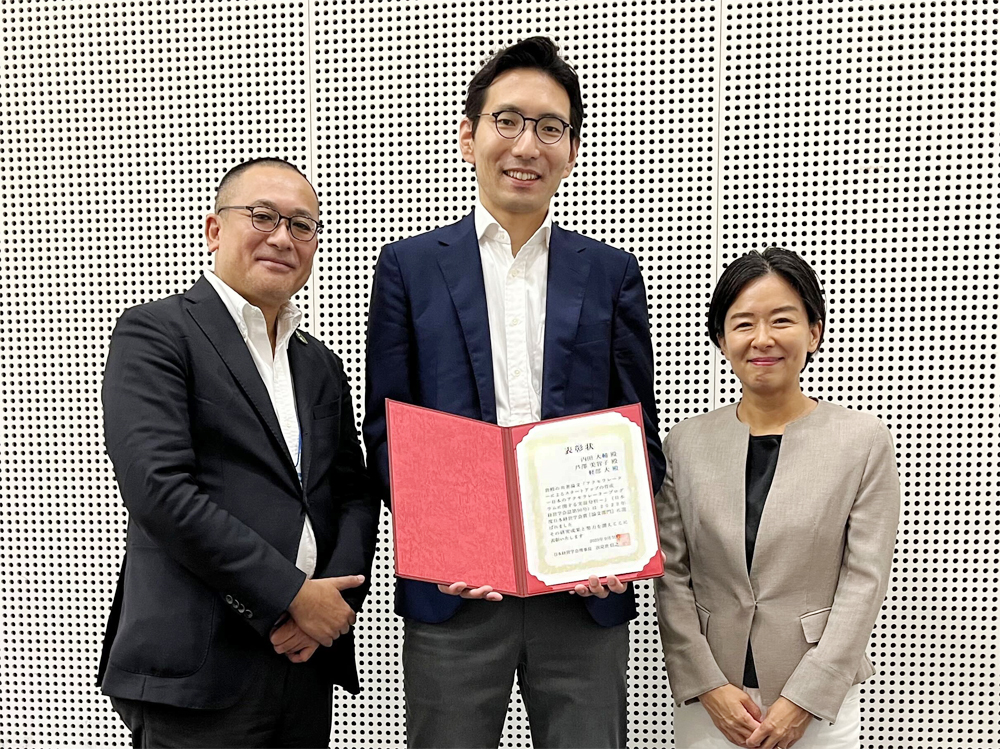 Organization:
The Japan Academy of Business Administration
Award:
The Japan Academy of Business Administration Award (Best Paper)
Date:
September 5, 2023
Achievements:
"Startup Acceleration: An Empirical Analysis of Accelerator Programs in Japan"
https://www.jstage.jst.go.jp/article/keieijournal/50/0/50_59/_article/-char/ja
Abstract:
Business creation through the founding of new firms can drive significant economic growth, just as business creation by established firms can. Hence, fostering startups is indispensable for economic development. In Japan, since the beginning of the 2010s, much attention has been paid to startups, and their business environment has changed dramatically. One of the most distinctive changes is the emergence of accelerators, which originated in the United States in the 2000s and support startups in multiple ways. In response to the growth of the practical interest in accelerators, academic research on this subject has been accumulating in recent years. However, prior research fails to find consistent results regarding how accelerators aid the growth of startups and how they influence startup performance. This inconsistency implies that different characteristics of accelerators may have different influences on startups; in fact, recent research suggests that accelerators are heterogeneous rather than homogeneous in various dimensions. In this article, we focus on accelerator experience as one such characteristic and examine its role in the growth of startups. Specifically, through an empirical analysis using data from 38 accelerators in Japan, we hypothesized and found that the effect of accelerator experience on the amount of funding raised by startups participating in the accelerator program in the year after the end of the demo day is positive only for early-stage startups that had not yet raised sufficient funds before participating in the program. This result implies that accelerator programs are not necessarily effective across all stages of startups because the programs may be specialized for specific stages. To the best of our knowledge, this article is the first study that systematically analyzes accelerator programs in Japan; it contributes to the literature by clarifying the role of accelerator experience in the development of startups.
Website for the Japan Academy of Business Administration (in Japanese)
Website for the Japan Academy of Business Administration (in Japanese):